Hampton University Proton Therapy Institute, with a partnership with two other groups, will use a first-of-its kind device on the East Coast to take a new approach to a proven treatment for some cancers.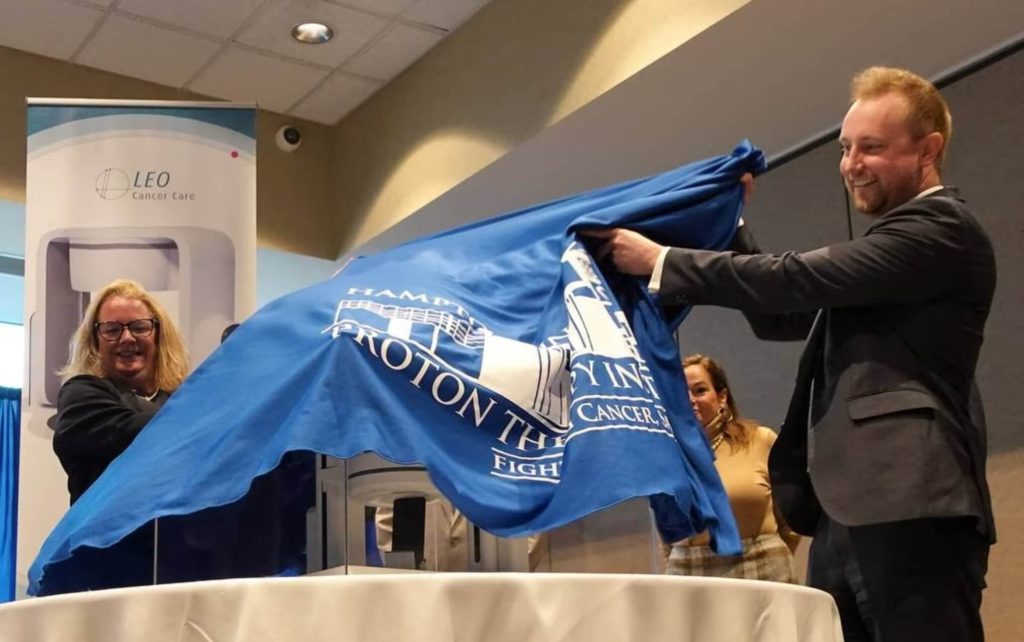 The new device will rotate the patient, sitting upward, left and right around the heavy machinery used to treat the cancers instead of rotating the heavy machinery around a stationary patient. It is named Marie after Marie Curie, the Polish woman who pioneered research into radioactivity, and it will be installed in an existing proton therapy room at Hampton University.
Proton therapy uses precise beams of radiation for treatment of tumors, saving normal, healthy tissue from radiation, according to the institute's website.
"This creates a more targeted radiation that allows physicians the ability to focus higher levels of radiation directly on the tumor," the website said. "The result spares more healthy cells, tissue and organs from radiation, which can significantly reduce side effects and treatment discomfort."
The therapy institute's partners for the project are Leo Cancer Care, the creators of the Marie system and Jefferson Lab, a U.S. Department of Energy national laboratory in Newport News.
Stephen Towe, CEO of Leo Cancer Care, said the story of the Marie device is one of asking why something is always done the same way.
"We are driving to improve the clinical effectiveness of radiation therapy," Towe said.
The device is still experimental and patients will not be able to receive treatment from the device until it receives regulatory approval, according to a news release. The Marie will be installed in phases and will cost about $3 million, though this is tens of millions of dollars less than traditional proton therapy setups, according to Towe. Research done using Marie aims to advance proton arc therapy.
There are numerous benefits to the new system including less treatment time needed, more accuracy, higher dose quality, higher curability rate and more reproduceable treatment, according to Dr. Alejandro Carabe, HUPTI chief medical physicist.
"We have three brilliant institutions, each one of them are bringing to the table very important components," Carabe said.
Additionally, the treatments can be done more quickly because of the device's ability to rotate the patient instead of a technician having to come back in and rotate traditional devices around the patient throughout the procedure, according to Carabe.
The proton therapy market is expected to grow to $4.5 billion by the end of 2027, according to market and consulting group Coherent Market Insights.
Read the original article