From a physician team that has decades of combined experience in the treatment of multiple cancer types to a compassionate, knowledgeable team of technicians and caregivers, our talented staff is what makes Hampton Proton Therapy Institute what it is today. Get to know the people that will be serving you.
HUPTI Doctors
Dr. Christopher Sinesi, Medical Director, Oncologist
Dr. Christopher Sinesi has demonstrated excellence in the field of oncology, serving thousands of patients in the Hampton Roads region for the past 20 years. He has developed radiation centers at numerous hospitals in Hampton Roads and North Carolina, bringing state-of-the-art cancer care close to home for his patients. His partners at Oncology Associates of Virginia have been named Best in Virginia by Hampton Roads Magazine. Sinesi has also been involved with protons and heavy particle radiation since the 1980's.
Dr. Allan Thornton, Radiation Oncologist
Dr. Allan Thornton is an internationally recognized physician with over 27 years experience in proton therapy and an expert in head, neck and brain tumors. He has served thousands of patients across the country at renowned facilities such as Harvard University (Massachusetts General Hospital) and the Midwest Proton Radiotherapy Institute (MPRI), where he served as founding medical director. Dr. Thornton brings his passion for cancer care and his world-class experience to the Hampton Roads region. Through our WINKS from God organization, Dr. Thornton is helping launch the first Brain Cancer Support Group in the region, which will meet once a month.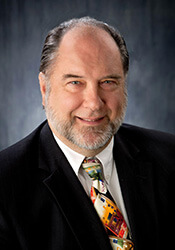 Dr. Tyvin A. Rich, Radiation Oncologist
Dr. Tyvin A. Rich specializes in gastrointestinal and lung cancers. With over 30 years of experience, countless awards and over 200 published papers and book chapters, he is recognized nationally as one of the top doctors in his field by Castle Connelly and Good Housekeeping magazine. Rich received his medical degree from the University of Virginia, where he also served as professor of radiation oncology for 20 years.
HUPTI Administrative Staff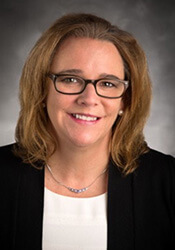 MaryBeth Sullivan, Executive Director

To send MaryBeth an email: click here.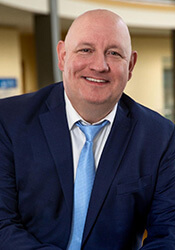 Thomas Allen, Director of Finance and Administration

To send Thomas Allen an email: click here.
Donna Sternberg, RN, BSN, OCN, Director of Clinical Services

To send Donna Sternberg an email: click here.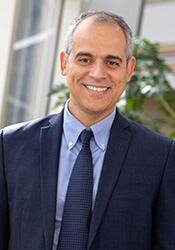 Dr. Alejandro Carabe, Chief Medical Physicist

To send Dr. Alejandro Carabe an email: click here.
Gregson Simon, Chief Radiation Therapist

To send Gregson Simon an email: click here.
Tiffany Rodgers, Director of Marketing

To send Tiffany Rodgers an email: click here.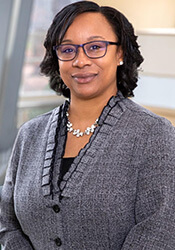 Brigitta Byrd, Human Resources Manager

To send Brigitta Byrd an email: click here.